If You Have A Family History Of Heart Problems Or You're Worried That Your Lifestyle Is Affecting Your Heart Health - Prevention is better than cure.
Book Your Complete Heart Health Plan Today
My name is Dr Chris Critoph, and I am a Consultant Cardiologist based in Bournemouth,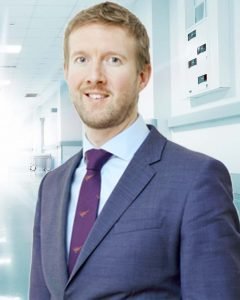 Dorset and I have designed the 'Coastal Cardiology Complete Heart Health Plan' to be a comprehensive MOT for your heart. So whether you're worried about your family history or your lifestyle choices, you can put your (or your family's) mind at rest.
These reassuring tests, have given patients the encouragement they need to take up exercise, and look at their diet more closely.  Looking at your family History can benefit numerous members of your family and  If we do uncover a problem, at least then we can work out a treatment or lifestyle plan to reduce your risk in later life.
What's Included in the Complete Heart Health Plan?
Specialist heart tests and scans
Blood tests for diabetes, cholesterol, anaemia, kidney and liver function
Individual family history assessment and pedigree drawing
Consultation with me to go through your results
Risk assessment
Exercise advice
Personal printed booklet of results
1-to-1 60 minute personal training session
Tailor-made nutrition assessment
Follow-up consultation with me in one year's time
Who Should Get A Heart Health Check?
If you are worried you might have symptoms, a family history or a lifestyle concern, don't delay and put off your assessment. My clinic is designed to save you multiple visits and your valuable time. Heart tests are performed at the Bournemouth Nuffield Private Hospital, with state of the art equipment.
To request your 'Coastal Cardiology Complete Heart Health Plan' simply contact my secretary on (01202) 084 550, email info@coastalcardiology.co.uk or click the button below.