If You Have A Family History Of Heart Problems Or You're Worried That Your Lifestyle Is Affecting Your Heart Health Prevention Is Better Than A Cure
Get a copy of my guide to heart health and put your mind at ease...
Are you worried about your heart's health? Do you have a family history of heart problems? Are you suffering from symptoms such as palpitations? It might be nothing, but you should never ignore any of these symptoms.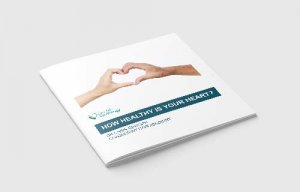 That's why I've put together this guide for you: How healthy is your heart? Essentially, this is a quick 'must read' for those concerned about their heart health. It covers everything from heart conditions and the importance of timing to heart health checks and why you should choose to go private.
Who am I and how can I help?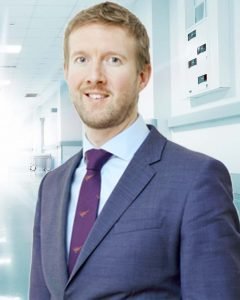 My name is Dr Chris Critoph, and I am a Consultant Cardiologist based in Bournemouth, Dorset. I trained in cardiology at major teaching hospitals in London and Australia, before moving to Dorset in 2015 with my wife and 2 young children.
I am an expert in diagnosing and treating problems affecting the heart, and am one of the very few UK specialists trained in assessing patients with a family history of heart disease and sports cardiology.
I am clinical lead for heart failure at the Royal Bournemouth Hospital. I run rapid access clinics for patients with heart symptoms, such as chest pain, shortness of breath and palpitations. I can often see patients the same day.
I also run a specialist heart assessment clinic for patients with a family history of heart disease, even if they have no symptoms themselves. This is particularly important because many patients have heart attacks out of the blue, with the only risk being a family history.
Although considering myself healthy I decided to sign up for the Cardiology checks offered by Dr Critoph and his team as I was anxious about any undiagnosed issues due to a family history of problems, with my Father, Uncle and younger Brother all having heart conditions. It was a quick and interesting process to undergo the tests and the one-to-one consultation and I was thoroughly reassured by the results. I would strongly recommend everyone to get yourself checked.

Peter Turner
I received first class speedy treatment and care from Dr Critoph and the Nuffield hospital. The service was highly professional and looked at my heart in great detail using all the modern instruments. I also received sound friendly advice on my medication and lifestyle changes I should make.They even managed a problem with my insurers for me. Many thanks and I wouldn't hesitate recommending him .

Eddy Bialek